Eastern Virginia Medical School released its report into a photo depicting two individuals – one wearing blackface and the other a KKK robe– that appeared on the 1984 yearbook page of Gov. Ralph Northam on Wednesday but said they could not "conclusively determine" the identity of either person shown.
Interested in
Virginia Government Scandals?
Add Virginia Government Scandals as an interest to stay up to date on the latest Virginia Government Scandals news, video, and analysis from ABC News.
"With respect to the Photograph on Governor Northam's personal page, we could not conclusively determine the identity of either individual depicted in the Photograph. The Governor himself has made inconsistent public statements in this regard. No individual that we interviewed has told us from personal knowledge that the Governor is in the Photograph, and no individual with knowledge has come forward to us to report that the Governor is in the Photograph," the report, released to reporters Wednesday morning, said.
The photo, which, came to light in early February this year, sparked a range of outcry and widespread calls for Northam, a Democrat, to resign his office.
At a press conference the day after the photo controversy erupted, Northam said that he did not believe he is either person in the racist photo, but admitted that he did once darken his face to resemble Michael Jackson during a dance contest in 1984.
"Yesterday I took responsibility for content that appeared on my page that was clearly racist and offensive. I will not excuse the content of the photo. It was offensive, racist and despicable. I was seeing it for the first time. I was unaware of what was on my page. I was appalled that they appeared on my page," Northam said at a lengthy press conference at Virginia's Executive Mansion on February 2.
"I believe now I am not either of the people in that photo. It is disgusting, offensive, racist," Northam said.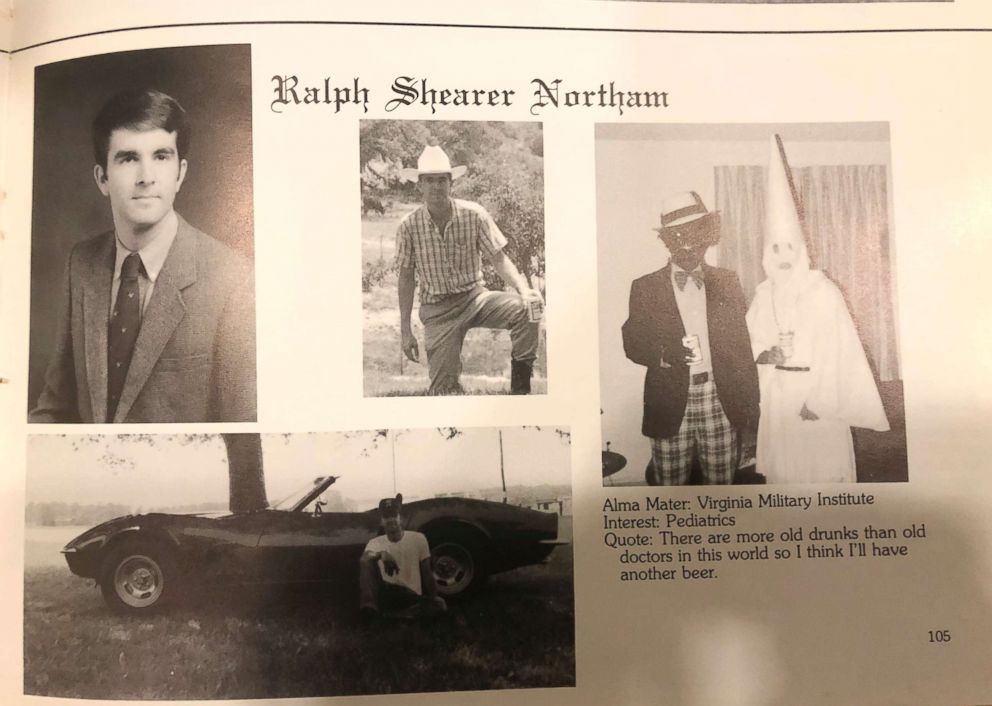 At a press conference on Wednesday, Richard V. Homan, the school's president and provost, said that the school hired an outside law firm, McGuireWoods, to conduct the investigation in order to "maintain the public's trust and ensure an independent and objective assessment of the past."
"Their publication was hurtful, particularly to the African-American community and to our campus community," Homan said. "It should never have happened."
"Unless we face this fact head-on, this bias and racism will not abate. Uncomfortable silence only perpetuates these problems. We must engage in direct conversations, even if they are uncomfortable, even if they are difficult. Notwithstanding, talking is not enough," Homan added.
The report, headed by Richard Cullen, a senior partner at McGuireWoods and a former Virginia attorney general and former U.S. attorney for the Eastern District of Virginia, found that no one "with first-hand knowledge of an actual mistake on any page, including any personal page, within the 1984 yearbook" and no evidence that the photo was placed in error. The report also identified 10 photographs depicting individuals in blackface based on the law firm's review of all EVMS yearbooks, according to investigators.